Pink October Campaign
Illuminated facade causes impact and alerts about the importance of self-examination.
terça, 20 de outubro de 2020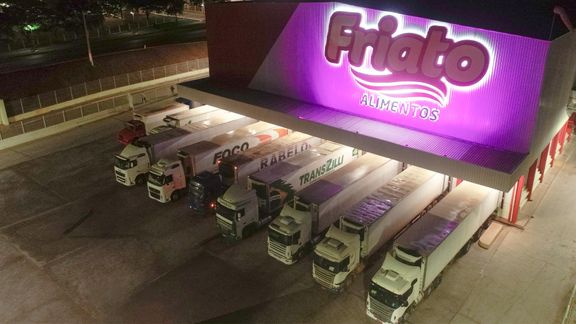 Traditionally, Friato Alimentos has carried out months of campaigns in partnership with Unimed Vale do Corumbá, which counts on the technical and professional support of doctors and nurses who develop preventive guidance and lectures. This year, with the distance and the rules adopted by the company for reasons of prevention about the pandemic, the guidelines regarding the campaigns were carried out with each employee in the annual periodic exams.

In addition, the Friato façade was lit with pink, to raise awareness of breast self-examination that contributes to the identification and prevention of breast cancer. The goal is to attract the attention of those who travel on the highway and directly impact the current reality of breast cancer and the importance of early diagnosis.