New Friato Homemade Recipe line
Friato is preparing to launch another product that will make your meals more delicious and practical, facilitating your kitchen routine.
segunda, 04 de outubro de 2021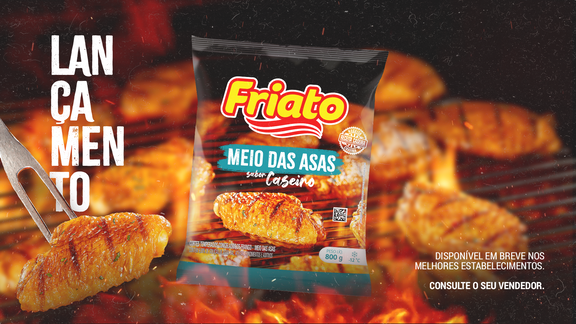 Surely, have you ever stopped to ask yourself how grandmothers manage to make that tasty spice? Well, the new Homemade Recipe line, with Meio das Asas Homemade flavor will bring the memory of the incredible and incomparable flavor of that homemade seasoning of grandma.
Packed in 800g packets and stored frozen at -12°C or colder, it comes in the perfect amount for any occasion, whether it's to serve at a barbecue or appetizer, everyone will love it!
Available soon in the best establishments.
Consult your seller.