Facts that prove that feijoada is the queen of Wednesday
There's no better dish for your Wednesday than a wonderful and juicy feijoada! If you love feijoada and it's lunch time, your mouth will be watering!
terça, 07 de junho de 2022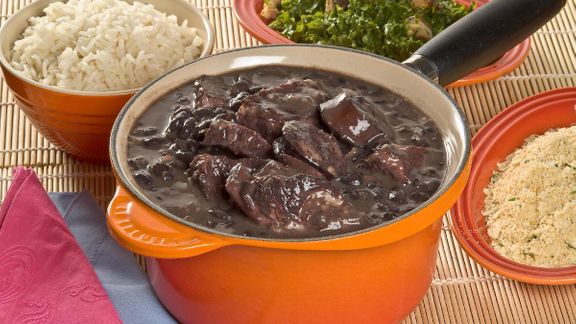 We often don't know an explanation of some things. One of them may be the fact that feijoada is associated with Wednesday. After all, the reason doesn't always gain notoriety, but it's only at dawn on Wednesday that the mouth salivates, the stomach rumbles and the mind only asks for one thing, the delicious feijoada.
Wednesday is a day marked by the 'middle ground'. That's right, the week is far from over and you've already gone through a Monday and a Tuesday, and there are still two more days to go.
But the gastronomy gods decided that Brazilians deserved a special gift to liven up Wednesday, with Feijoada Day!
Many restaurants consider Wednesday as Feijoada Day!
The little-known reason is due to a Portuguese heritage. Our settlers have a habit of eating certain dishes on certain days of the week. In addition, they taste a cuisine similar to white beans, ear, snout and pork chispe. The food originates from the Candedo region, north of the country.
So, start thinking about that warm beans, pepperoni sausage, fresh cabbage.... Hmmmm...
It's going to be hard not to resist a good dish of feijoada now, right?