Arraiá da Friato
1st Caipira da Friato Party and this party took over the entire company with a lot of animation and relaxation for our employees.
segunda, 11 de julho de 2016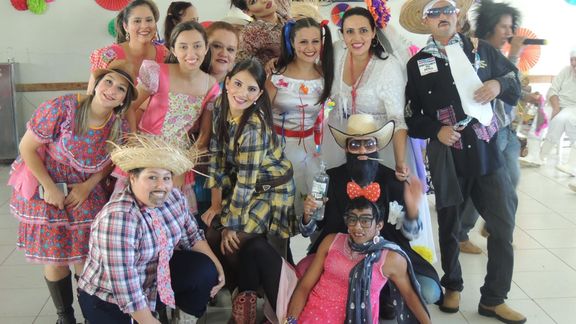 Los días 22, 23 y 24 tuvo lugar la 1ª Fiesta Caipira da Friato y esta fiesta se apoderó de toda la empresa con gran animación y relajación para nuestros empleados.
La alianza de Friato con la Comunidad Escolar trajo la Escuela Municipal Dr. Natal Gonçalves de Araújo a nuestro Complejo Industrial, los niños dieron un espectáculo con los típicos bailes de la fiesta de junio y alegraron a nuestros empleados.
El segundo día, nos reunimos para ver la boda de Caipira, que trajo mucha diversión a todos y consiguió que el público se riera mucho. El último día de la fiesta contó con la presentación de la pandilla tradicional con personajes muy divertidos.
¡Había demasiado sô!