1st Cold Blue Pedal Cycling Tour
Friato gathers cyclists from the city and region in a beautiful walk through the city streets.
segunda, 30 de novembro de 2020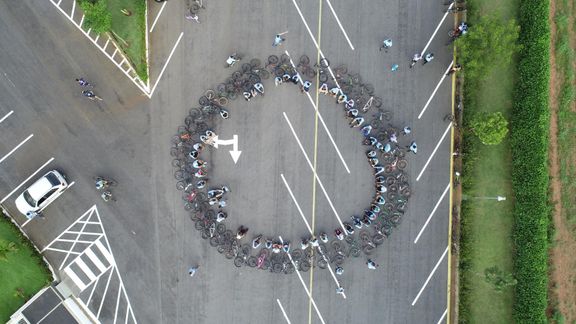 The First Pedal Azul Cycling Tour took place in November in Pires do Rio, an event organized by Friato Alimentos and which brought together more than 100 cyclists from the city and region.
The tour had the support of the Military Police and the Fire Department, who monitored the route and organized the traffic while cyclists pedaled through the main streets of Pires do Rio carrying the message of the importance of health care, especially health of men.
During the month of November, Friato carried out several campaign actions, including the PSA exam on employees, as well as reflected the blue color on the company's external logo, demonstrating its commitment to health.